OpenSprinkler Parts List and PCB Image
Check your kit. Check your kit thoroughly to make sure that it comes with all parts listed below. Changes will be included in a notice in the package. If you've found any missing part or misplaced part, contact us at [email protected] immediately.
Versions
---
---
v1.42u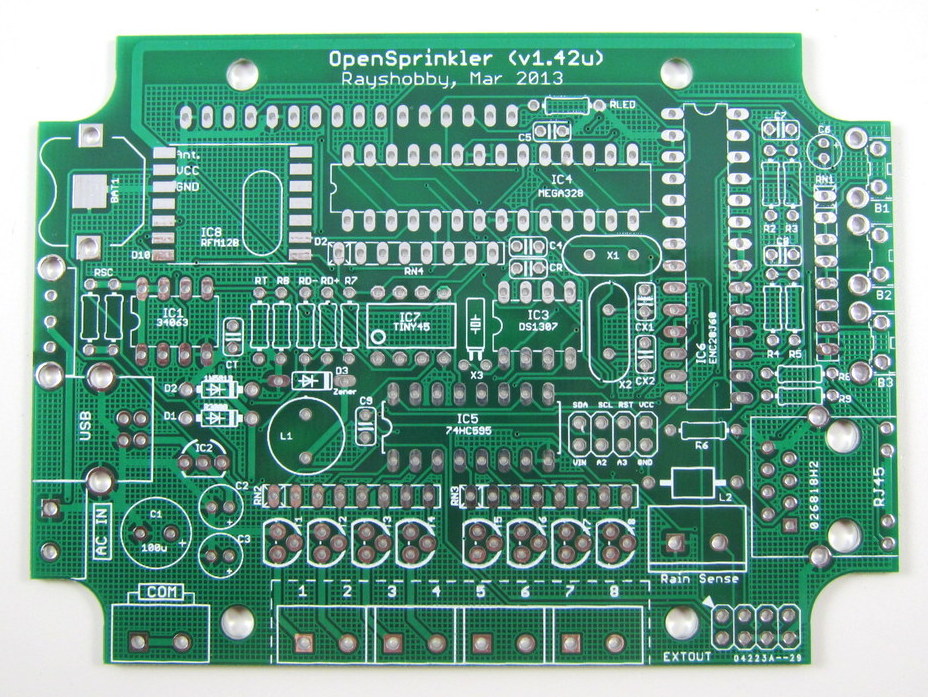 v1.4u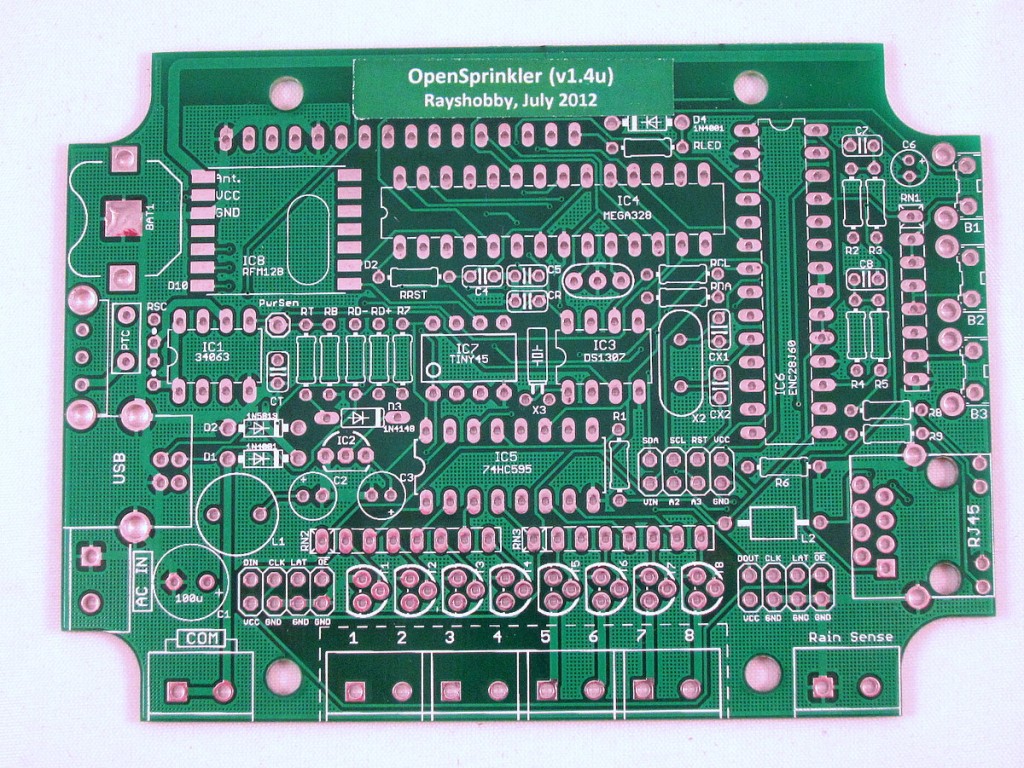 v1.4s PCB image: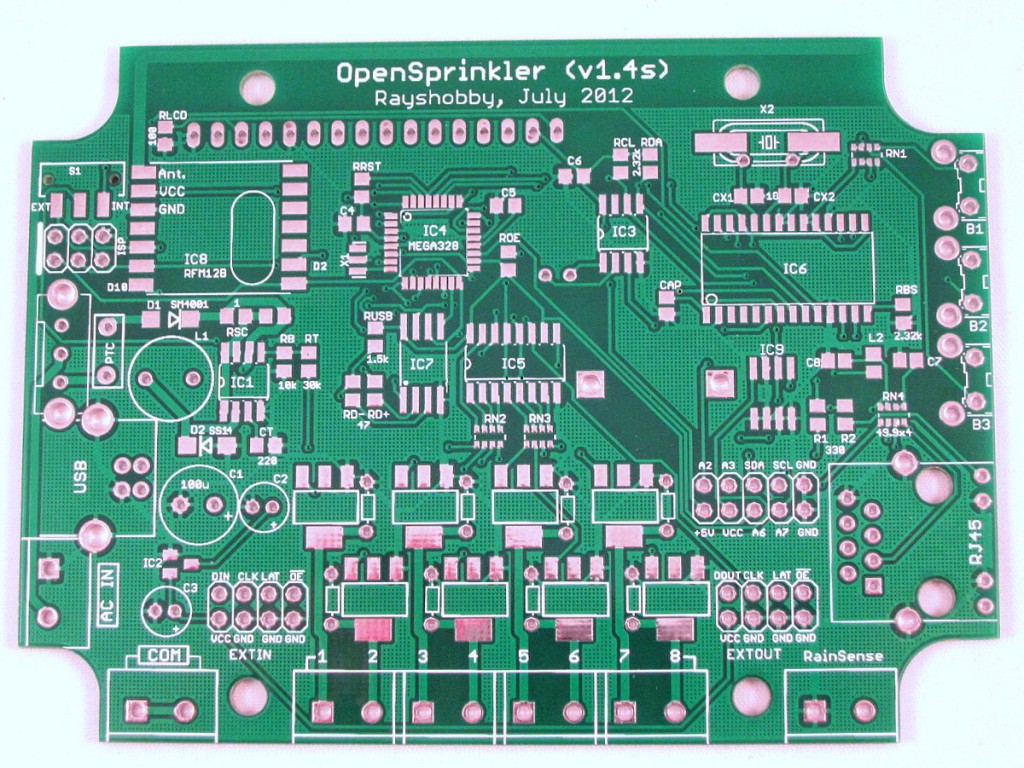 ---
v1.3u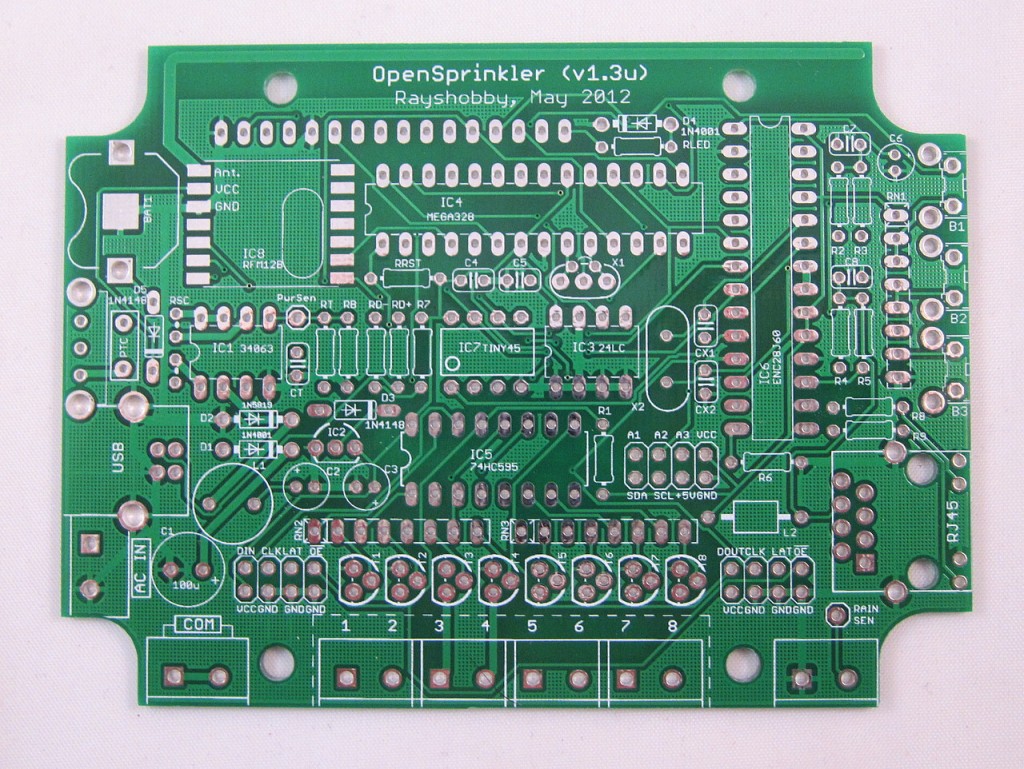 ---
v1.2u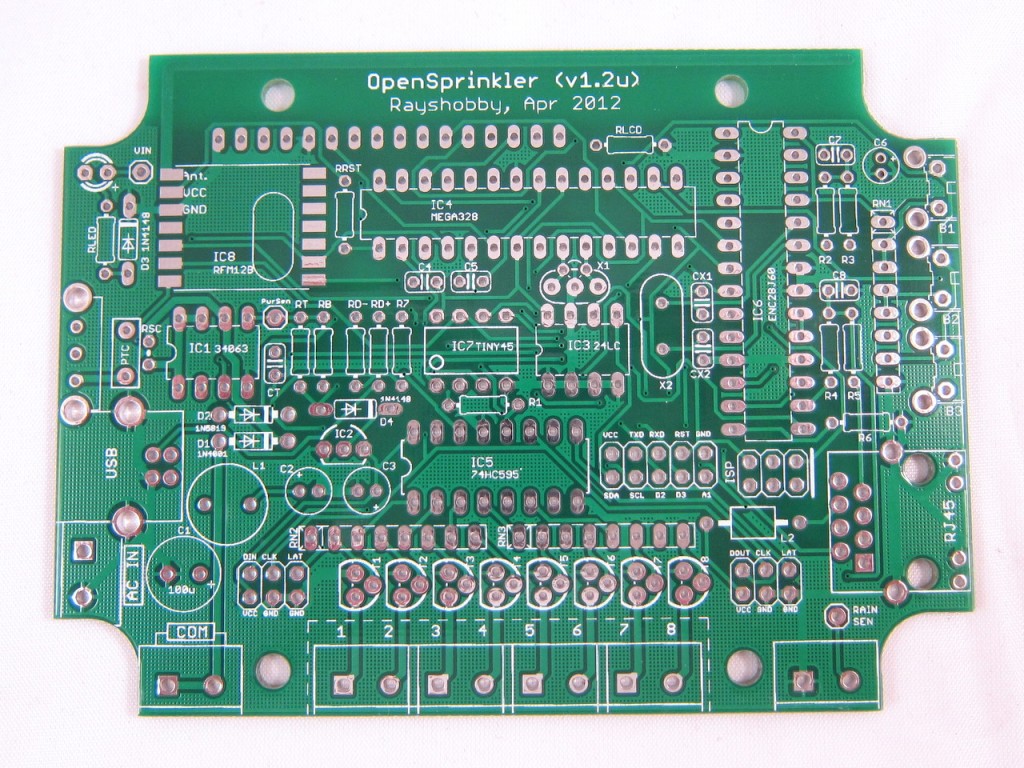 ---
v1.1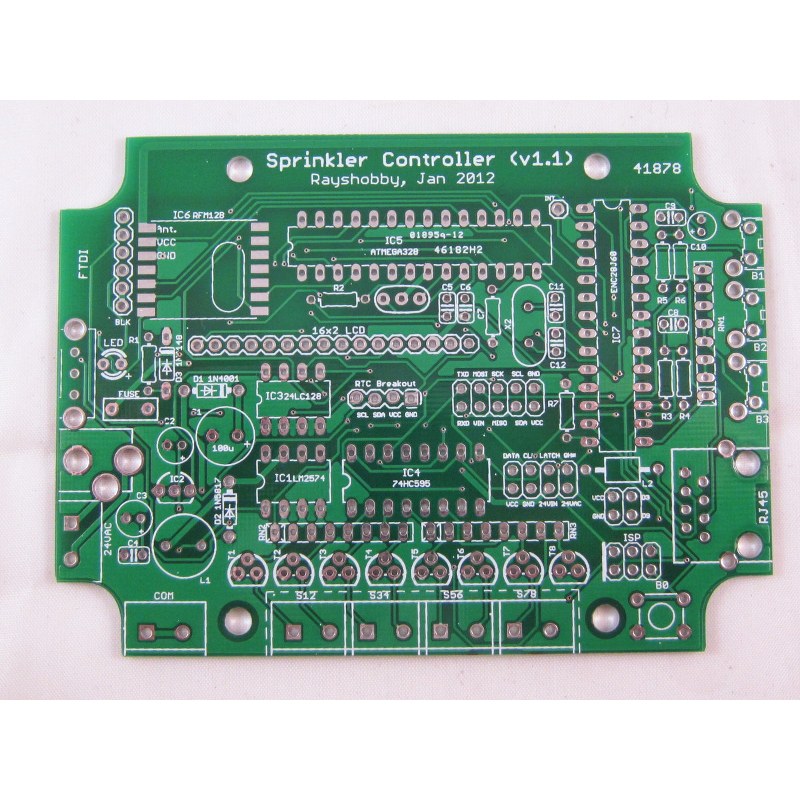 ---
v1.0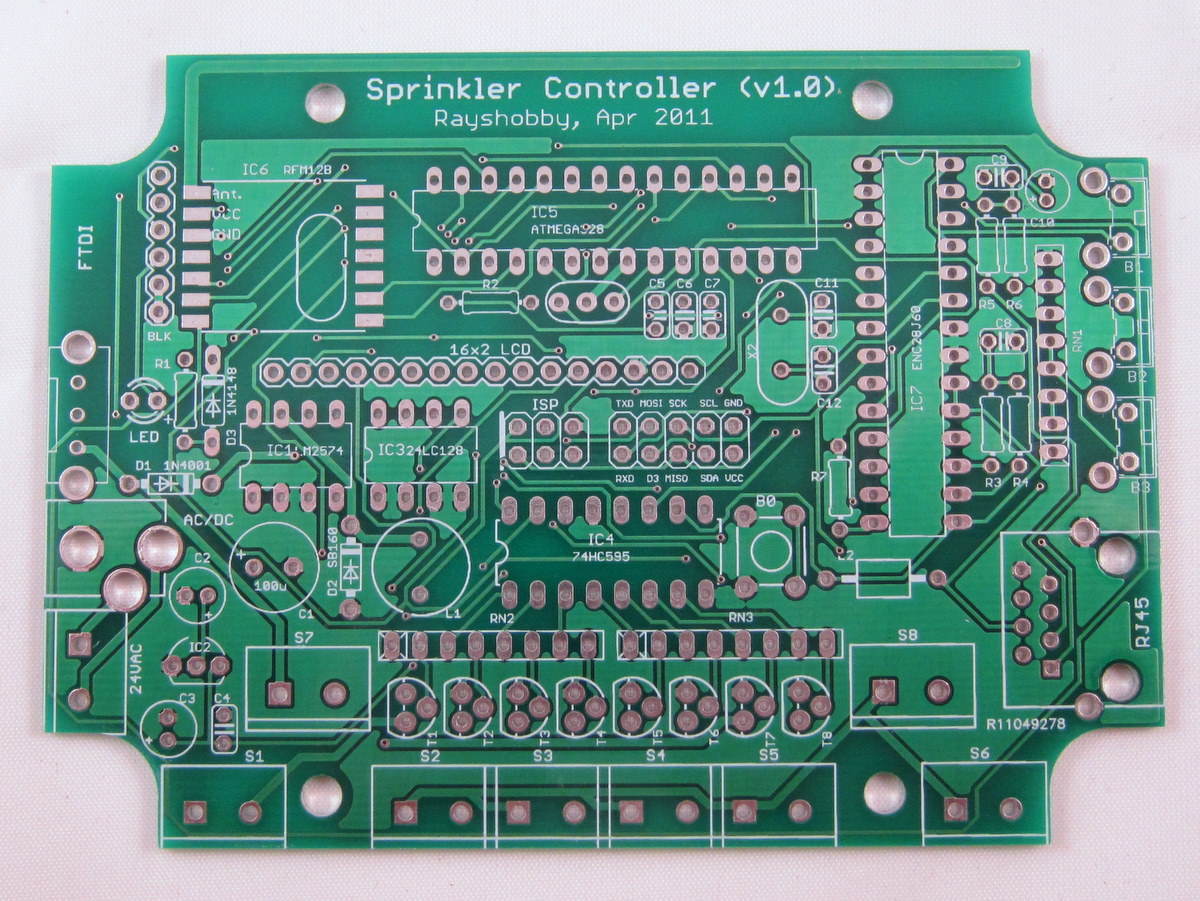 Updates:
The original C7 is replaced by a 10K resistor.
RN2/RN3 are replaced by two 330×4 resistor networks (previously 470×4).
T1-T8 are replaced by MAC97 traics (same spec as the previous LX807DE).